Wonder Girls' attends Fashion's Night Out and fashion shows!
The
Wonder Girls
are definitely having an enjoyable week attending fashion shows. The girls attended
Roger Vivier
's celebration of
Fashion's Night Out
on September 10, 2010 and had the priviledge to meet
Gossip Girl
star,
Leighton Meester
.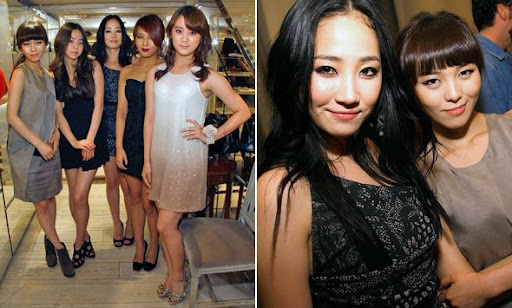 Sunye
was looking amazing as usual, absolutely love the color on her. I wished she chopped a few inches off her dress. The rest of them were looking great.. except for
Yubin
. Her make-up was terrible! Made her eyes look incredible small in pictures and the lips is just not working. If I was tweeting about it, I would add a hashtag "#tryintohardtolooksexy".
Leighton Meester
was sporting a dress from
Emilio De La Morena
Spring/Summer 2010 dress with
Repossi
accessories and
Roger Vivier
sandals. Looking as gorgeous as always.
Like the previous season,
Wonder Girls
attended
Vivienne Tam
's fashion show on September 11, 2010. But this time, there's no Mickey Mouse.
Is it me or does
Yubin
have really bad eye make-up? Because they don't look pretty to me, at all. On the other hand, I totally love
Sunye
's red lips and hair. Good job but shame about the sandals. I also really liked
Sohee
's dress and girl, work your poses!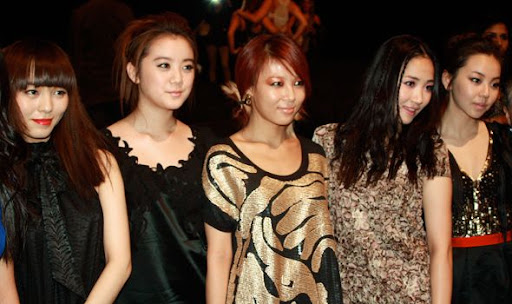 On September 12, 2010.. the girls attended
Y-3
's fashion show which was held at Park Avenue Armory. This time, it's sportswear.. well of course, it's
Y-3
!
Notice the same pair of stockings
Yenny
was wearing the day before? "#shameaboutthat" But I really like the wedges she was wearing. Of all their outfits, I only liked
Sohee
's, the styling was on point. I just don't know what to say about the rest.. but I want
Hae Lim
's sneakers.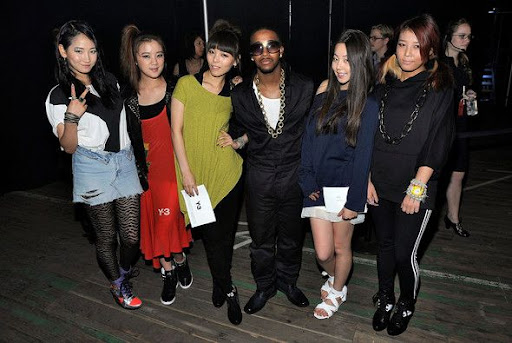 Wonder Girls
also took photos with singer
Omarion
.
Still can't get enough of
Wonder Girls
.. stay tuned because they would be attending more fashion shows this couple of days!